Top Best Free Educational Apps for Students
Educational Apps for Students! In this modern age, educational apps have become a mandatory thing to every student. Nowadays, every student feels very comfortable learning from educational apps. There have so many apps on the internet which are necessary for every student to gain a better and productive result.
Students learn easily from those apps, because, they use high-profile materials like diagrams, pictures, videos to make a lecture on a particular topic. Not only that, they use very experienced teachers to run a class.
Most schools can't provide these opportunities to students. That's why every student relies on those apps rather than school. In this article, we will discuss the Top 10 educational apps for students.
1. Khan Academy
This is the most recommended educational apps for students. There are so many courses available here. In this app, they have accumulated so many courses along with thousands of questions and so many quizzes. They have designed their curriculum according to the U.S. Education system You can test your understandability by using those quizzes and questions. Here, they use related pictures, videos, diagrams in every course for your better understanding.
You also can join the deep course library for math, science, and more. You can get better and deeper knowledge in every course.
This app is absolutely free for every student, no account is required. But you need to sign in for the features which will save your progress.
2. Udemy- Online Courses
You can find over 45,000 courses here. In every course, they have used the most experienced and expert instructors. In this app, they have segregated their options. You can choose your favorite examples like 3D animation, Public speaking, Finance, and so on.
The best thing is, it is providing a money-back guarantee within 30 days for all courses.
You are allowed to learn anywhere by using your laptop, desktop, or smartphone. Audio and Video mode are also available on this platform.
3. Coursera
The app, Coursera has proved that distance is not a problem in this modern day. Because you can learn from any courses from your respected institutions. You can get recognition with a specialized certificate. Even you can get an online master's degree from those courses.
This app is totally free to use but if you want to get its premium features, then you have to provide a subscription fee to subscribe.
After subscription, you will get and use its premium and advanced features.
4. BYJU'S- The Learning App
This learning app has been recognized as the world's largest learning app for school students. There have over 16 million registered students on this app. Day by day its registered students are growing. This app has included its course in the competitive exams.
They have also included their lessons with expert and experienced teachers with the related course. This app provides only the video lessons for the related course. They use so many pictures, diagrams, pies, videos to make their lessons for better understanding. According to a report, there are over 16 million students spent an average of 57 minutes learning their lessons from BYJU'S app.
5. Duolingo: Learn Language Free
It's an online language learning app. People who want to learn about foreign languages can use this app. Basically, foreign students use this app to learn a foreign language. Here you can learn the language easily. Because they use so funny graphics to make a lesson on a particular language.
They also provide rewards to their best student. They have a well-designed lesson's theme and common phrases which will help you for strengthening recognition.
This app has a user-friendly interface and interactive lessons, which will help the students to achieve their personal goals.
6. Mathway
This app will help you to learn about basic algebra and complex calculus math. You can easily solve those complex math problems by learning from this app.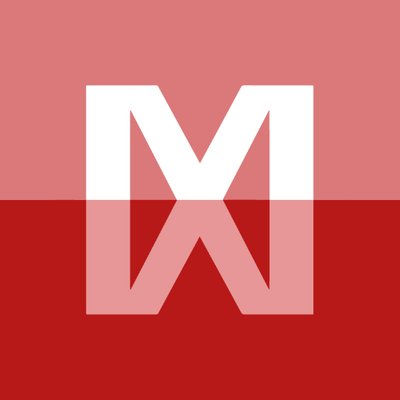 It covers all levels of math problems. You can simply type your math or snap your problem to get the best solution from here.
This app is considered the world's smartest math calculator. At any time, anywhere you are stuck with your math problem, you can get the help of this amazing app.
7. Dictionary.com
This is not like a usual dictionary. Here you can find any kind of definition. You also can learn grammar from here.
You also can learn grammar from here. Daily you can learn new vocabulary from this app.
This app has included a feature about the o word search.
You can use your voice to search any word as well as definitions of various terms.
8. YouTube
It is not only an entertainment or video-sharing app. YouTube can be considered the world's biggest educational and learning app. We can learn anything from this app through videos.
This app will allow us to learn anything from cooking to business, science to engineering.
Simply search here about anything, you will get thousands of video lessons of a single term. Check out SnapTube App for downloading YouTube videos.
9. SoloLearn
This is a programming learning app. You can learn from the beginner level to pro from this app. There have so many programming languages to choose from the daily free content of web development.
You also can learn about HTML, CSS Language, C++, Java, and many more languages.
You should choose the content from your personal preferences. If you face any problem, they also provide consultation 24/7.
Conclusion – Educational Apps for Students
In this article, we have discussed the 10 best educational apps for students. You should choose your learning app by the preferences of your related section. So, why are you waiting for me? Choose your learning app and enjoy its feature to learn your lesson easily.